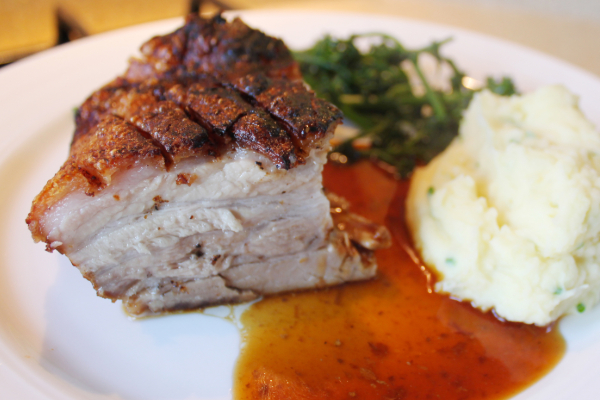 This is such a simple dish and will feed a hungry crowd without breaking the bank.When aunty Kathleen cooked this for us a few years ago we knew it was a dish we would continue to cook at home. The dish sounds quite oriental but the outcome is much more 'Sunday roast' and can be served with roast your favourite vegetables. Serves 6.
Ingredients
2kg piece of belly of pork scored with a sharp knife
125ml of soya sauce
3-4 cloves of garlic minced finely
large thumb size piece of ginger grated
Method
Put the belly into an ovenware dish – a 2Kg belly should come to the very edges of the dish.
Marinate with the soya sauce, garlic and ginger and leave for a couple of hours or overnight if you have the time to prepare.
Preheat the oven to 220C and put the belly in for 20 minutes before reduced the temperature to 130C.
Spoon the juices from the dish over the belly every 30 minutes for 3 hours.
Serve hot with roast potatoes and parsnips.