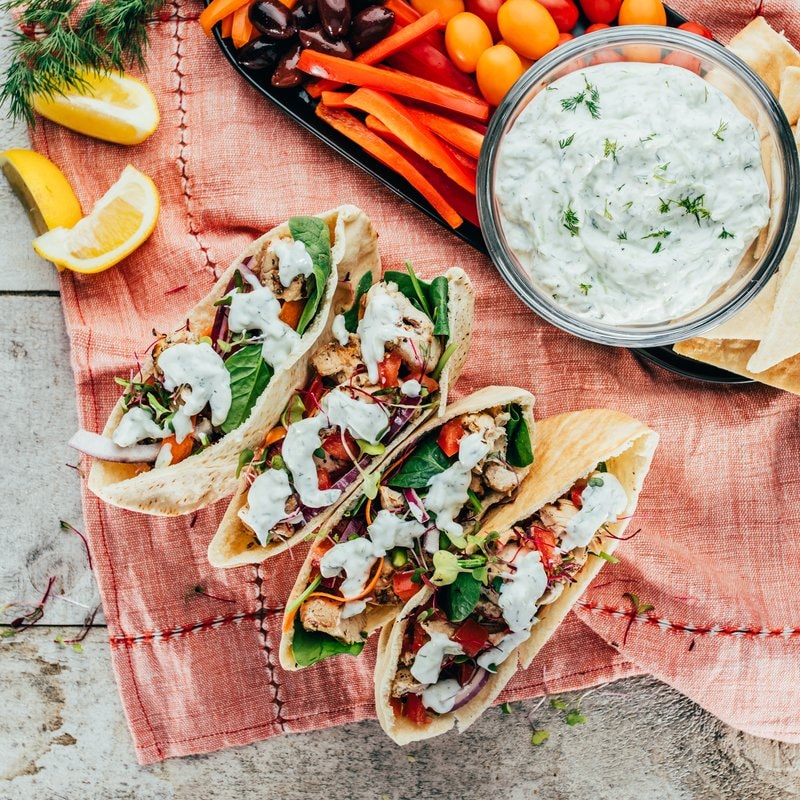 This is a perfect summer bbq treat. #Tzatziki is a healthy sauce and kids love it. We like to barbecue the Jack & Eddie's white pudding. You'll be amazed how this changes the flavour. Just break it up and put it in a hot pita which you can also grill on the barbecue. Add your favourite salad and then add the tzatziki. Here is how you can make your own homemade tzatziki.
Ingredients:
½ a large cucumber
2 cloves of garlic
2 tablespoons quality extra virgin olive oil
1 x 500g tub of strained Greek yoghurt
1 small bunch of fresh dill
a few sprigs of fresh mint
1 lemon
Salt and pepper
Pita breads
Jack and Eddie's White Pudding
Method:
Slice the cucumber in half lengthways and cut or scrape out the centre– this is where most of the water content is. Grate the remaining cucumber.
Finely dice or mince the garlic and add to the olive oil. 
Chop up the fresh herbs and mix with the cucumber, garlic in oil and yoghurt. 
Squeeze in lemon and add salt and pepper to taste.